Who does what
We are all Mundikat!
Without members and volunteers it is impossible for the federation to exist. We are therefore very happy with the volunteers who are committed to the association. On this page an overview of the various contact persons at Mundikat. As well as an overview of the various Mundikat committees.
Veterinary Commission (VC)
Members:
Marleen Rooijmans
Winni van Amersfoort
Contact by telephone from 20.00 uur till 21.30 on +31 6 18420107
Point of Contact 
E-mail: vc@mundikat.nl
Disciplinary Commissie (DC)
Members:
Paula van de Wijngaart
Anna Noltes 
Stamboek Adjunct
Pauline Kröger
pauline@mundikat.nl

Stamboek Adjunct
Monique den Otter
monique@mundikat.nl

Stamboek Adjunct
Nathalie Smits
nsmits@mundikat.nl

Adjunct Titels
Anne-Marie Ebbers
titels@mundikat.nl
026 – 381 31 73
Secretaris Stamboek
Henny Bok
stamboek@mundikat.nl
073 - 656 48 02
Breed Clubs & Working groups
Mundikat has various breed clubs and working groups. These are organizations that represent the interests of one or more specific breeds. These organizations could offer a kitten mediation and relocation service and/ or publish a magazine. They also answer all your questions and can provide you with more information about the breed in question. You can contact the following breed clubs and working groups:
De Brittenclub (BKC)
A breed club for the true British shorthair enthusiast. This breed club publishes a magazine and organizes kitten afternoons and lectures, among other things.
www.britskorthaarclub.nl/
Le Chat Qui Rit (working group Chartreux)
A small active working group with an informative website. The working group issues a nice digital newsletter twice a month, packed with information about this rare breed.

www.lechatquirit.nl
Wong Mau (working group Burmese en Burmilla)
A small cozy working group for Burmese and Burmilla lovers. The working group is ready for all your questions.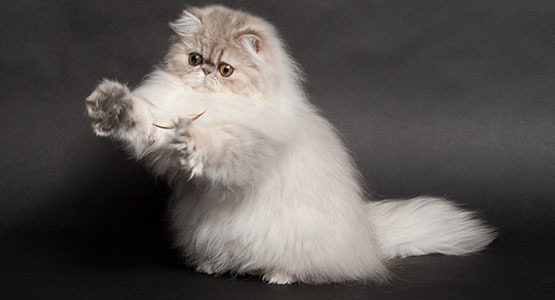 Voorzitter
Marcel Frank
marcel@mundikat.nl
06 - 300 088 84
Secretaris
Marit van Ewijk
marit@mundikat.nl
06 - 294 881 83 (van 19h -tot 20h)
Penningmeester
Frederik Vervaet
frederik@mundikat.nl
06 - 216 933 71
Algemeen lid
Lotte Hofstee
lotte@mundikat.nl
06 - 209 495 51
Bestuur Mundikat
-
bestuur@mundikat.nl